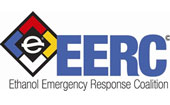 The Renewable Fuels Association (RFA), Norfolk Southern Corp., and Tate & Lyle will co-host a free Ethanol Safety Seminar in Chattanooga, TN on April 18th at the Chattanooga Fire Department Training Center.
The goal of this seminar is for attendees to gain a full ethanol emergency response training experience that they can put to use immediately in the field as well as pass along to other first response teams. A majority of this training is based on the Complete Training Guide to Ethanol Emergency Response, a training package created by the Ethanol Emergency Response Coalition (EERC) that has been distributed throughout the United States and to several countries worldwide.
"Ethanol is the most commonly transported hazmat by rail today. It is important that first responders are familiar with this commodity and proper response practices should an ethanol related emergency occur," said David Schoendorfer, Norfolk Southern Manager Hazardous Materials.
"With this high volume of blended fuel traveling through communities, it is essential that first responders are as fully prepared as possible to act immediately in the unfortunate event of an ethanol emergency," RFA VP of Technical Services Kristy Moore. "Safety will always be a priority in the ethanol industry and we are thrilled to be able to offer this type of training."
To accommodate schedules and reach as many participants as possible, the seminar will feature a morning session from 9:00am to 2:00pm and an evening session from 5:30-10:00pm. Lunch and dinner will be provided. Registration is available on-line.