On Monday, Cindy announced to our DF readers that the EPA has approved the first E15 applications. This was welcome news to the biofuels industry who needs a greater use of higher blends of ethanol to break through the blend wall. Today, after a successful two days in Washington, D.C. meeting with federal policy makers about the importance of biofuels and especially the need for continued support for the Renewable Fuels Standard (RFS), the American Coalition for Ethanol (ACE) congratulated the 20 ethanol plants for their approval to blend E15. When the sequel to "The Forbidden Fuel" is released, this announcement will be a part of history.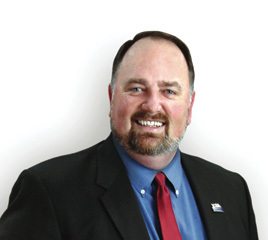 "We are excited by the EPA's approval," said Ron Lamberty, Senior Vice President for ACE.  "With this green light from the EPA, consumers could soon have an American-made, lower priced alternative to higher priced fuel from foreign markets available to them at the pump. We are pleased a number of ACE member plants have received approval from EPA to sell E15 and we encourage all ethanol producers to register."
Lamberty said that this action followed an extensive technical review that was required by law before E15 could be legally introduced into the marketplace. The federal law requires that manufactures take additional precautions to ensure that retailers and gas distributors understand and properly implement labeling rules and other E15 requirements.
Now that the announcement has been made, the work will continue to overcome final technical hurdles that will help make E15 blends available at gas stations across the country. Click here for a list of approved E15 ethanol producers.