Yesterday in conjunction with Presidenta Obama's visit to Ohio State University to discuss the administration's strategy for American energy, he announced $35 million in new federal funding over the next three years for biomass research and development. The project is funded by the Biomass Research and Development Initiative (BRDI) and will focus on the development of advanced biofuels, bioenergy and high-value biobased products. The effort, aimed at reducing America's use of oil while at the same time embracing a more environmental friendly fuel source, is joint initiative between the U.S. Department of Agriculture (USDA) and the U.S. Energy Department (DOE).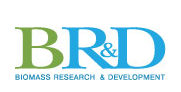 In support of the program, Agriculture Secretary Tom Vilsack said, "USDA's partnership with the Department of Energy aims to improve our country's energy security and provide sustainable jobs in communities across the country." Vilsack is a large supporter of homegrown renewable energy and biobased products that can be developed and produced by rural Americans.
The renewable energy industry advocates that green energy will bring green jobs to America and save Americans money. Secretary Chu said that these advanced technologies will both help reduce our dependence on foreign oil and save money for American consumers. He also stated, "Investing in next-generation biofuels helps boost the competitiveness of the U.S. biofuels industry, supports economic development in rural communities, and creates skilled jobs for American workers."
The funding is allocated For fiscal year 2012 and applicants seeking BRDI funds must propose projects that integrate science and engineering research. Three technical areas will be considered and all projects must demonstrate technological advances in at least one category: feedstock development, biofuels and biobased products development and biofuels development analysis.
Subject to annual appropriations, the USDA and DOE have allocated $35 million over three years for the BRDI project. It is anticipated that the funding will support five to seven projects over the timeframe. Applications are being taken now and are due April 23, 2012 and must be submitted electronically. Winning projects will be announced by June 15, 2012. A description of the requirements, instructions and the application is available at www.fedconnect.net or  www.grants.gov under Reference Number DE-FOA-0000657.