A report from Rabobank's global Food & Agribusiness Research and Advisory department is looking at the future of ethanol from the perspectives of both Brazilian and United States markets.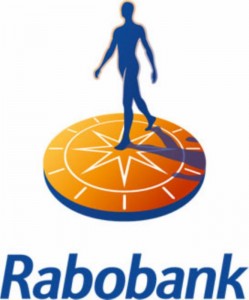 Rabobank first points out significant changes in U.S. ethanol policy starting in 2012. The VEETC blending credit and a tax on ethanol imports both expired in December 2011 and U.S. ethanol industry groups have shifted their political weight toward initiatives like E15 and advanced biofuels.
Although these developments improve Brazil's access to the U.S. ethanol market in 2012, the reality is that the Brazilian cane industry may struggle to fully satisfy even its own domestic demand in 2012 owing to a sharp downturn in cane production and an uncertain outlook for output growth.
Brazil became the leading importer of ethanol from the U.S. in 2011.
"Despite the expiration of the tax credit and currently negative margins, we expect U.S. ethanol production to increase slightly in 2012 as an increase in mandated levels of production offsets what we expect to be a decline in exports," says David C. Nelson, Global Strategist for Grains & Oilseeds with Rabobank's Food & Agribusiness Research and Advisory group. "The outlook for exports is heavily dependent upon what happens with the sugar crop in Brazil, the U.S.'s biggest export competitor. Rabobank's outlook for higher U.S. ethanol production is also predicated on regulatory approval for E15. If E15 is adopted by just 10 Midwest states, that will alleviate current blend wall restrictions."
Andy Duff, Global Strategist for Sugar and Head of Rabobank's Food and Agribusiness Research and Advisory Group in Brazil, adds, "Rabobank believes that the abolition of the U.S. import tariff on ethanol represents a significant opportunity for the Brazilian cane sector in the medium to long term. However, in the next few years the focus of the Brazilian industry is likely to be keeping up with the growth of potential consumption in the domestic market, which will continue to rise as a result of expansion of the flex-fuel fleet."
Read more of Rabobank's future outlook for ethanol in the United States and Brazil.