Ft. Myers, Fla. flex-fuel drivers now can fuel up with E85 thanks to Mid-State Energy, Inc.
The Ft. Myers Marathon station, opened the E85 station last week. Mid-State Energy also opened up a Circle K E85 fueling station in 2010 in Lake Wales, Fla., with partner Protec Fuel.
"Our company believes in not only giving choice to our customers," said Ken Allen, Jr., president of Mid-State Energy, "but in providing options that will help our country to become more sustainable and help in some little way to minimize our dependence on foreign oil."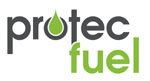 Protec Fuel, based in Florida, has partnered with Mid-State Energy to manage the E85 installation and provide fuel for the company's new greener burning fuel offering. Protec is a turnkey E85 company specializing in station conversions and fuel distribution. Flex-fuel vehicles can run on E85 and gasoline. E85 is a blend of 85 percent ethanol and 15 percent gasoline.
"We commend Mid-State for its dedication in not just opening one E85 station, but its second station as well," said Todd Garner, CEO of Protec Fuel. "Plus, Mid-State is not only choosing to offer a cleaner-burning option for customers, but a way to differentiate itself in the marketplace," he said.
Mid-State Energy says it hopes to offer multiple alternative fuels, such as E85 and biodiesel, at the location someday. Besides E85 selling at a lower cost than conventional gasoline at the Ft. Myers and Lake Wales locations, it is better for the environment and supports our U.S. and local economies.