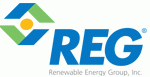 The Illinois state legislature has approved an extension of the state's biodiesel blending program. The bill extends the sunset date for the biodiesel state sales tax incentives to Dec. 31, 2018. Any biodiesel blend of more than 10 percent continues to be eligible for fuel tax exemption.
Since the inception of the B11 blending credits in 2004, more biodiesel has been blended in Illinois annually than any other state, says the Renewable Energy Group.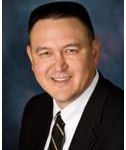 Illinois has more than 1,500 "green collar" jobs in the state, according to data from a recent Illinois biodiesel economic impact study. The biodiesel industry generated $1.5 billion of household income and was responsible for more than $2.6 billion of Illinois gross domestic product between 2004 and 2010.
"REG applauds the Illinois legislature for promoting green collar jobs, Illinois agriculture, rural economic development and sound environmental policy," said Daniel J. Oh, president of REG.
REG markets biodiesel from its REG Danville (45 mmgy capacity) and REG Seneca (60 mmg capacity) facilities as well as several Chicago-area terminal locations.