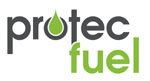 Starting this week, E85 is now available to flex-fuel vehicle drivers in St. Petersburg, Fla. at Bollinger's Gas Station. This is the first E85 station in the area.
The station, which specializes in auto repair, partnered with Protec Fuel, to install the E85. Protec, based in Florida, is a turnkey E85 company specializing in station conversions and fuel distribution. Bollinger's offers three types of fuel including gasoline, diesel and E85. Bollinger's also offers conversions for gas-engine vehicles to become flex-fuel vehicles.
"It just made sense to offer a product that's good for the environment and the U.S. economy and at the same time help my environmentally-conscious customers," said Ted Bollinger, owner.