Attention travelers in the Tidewater, Va. area, the Airport BP is now offering E85 ethanol at its full-service auto repair center and convenience store located near Newport News-Williamsburg International Airport. Airport patrons picking up a flex-fuel rental vehicle or FFV drivers in the beautiful Tidewater area can now easily fill up with E85 at Airport BP.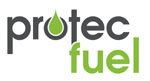 By opening an E85 station with partner Protec Fuel, Airport BP is doing its part to help reduce emissions, lower our dependence on foreign oil and spur domestic economic growth.
Protec Fuel, based in Florida, has partnered with Airport BP to provide fuel for the company's new greener burning fuel option and assist with its fuel launch. This makes Virginia's ninth public E85 station. Protec contributed to four of these projects.