Birmingham, Alabama is going to be the new home of an ethanol unit train terminal located on the BNSF Railway, owned by BlendStar, LLC, a subsidiary of Green Plains Renewable Energy. The new terminal will have 160,000 barrels of storage and accept 96-car unit trains of ethanol per day. Expected to be completed in the third quarter of 2012, it will solely serve BNSF.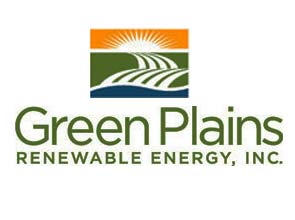 "We believe Birmingham is a significant growth market, and development of this unit train terminal is a part of our ongoing effort to expand and diversify our business platform along the value chain," said Todd Becker, President and Chief Executive Officer of Green Plains. "With superior services provided by BNSF Railway and BlendStar, operation of this new terminal will provide better transportation economics to shippers, as it will be the eastern most point for direct ship on the railroad to receive ethanol from the Midwest. This will result in improved ethanol distribution through one of the most modern and efficient ethanol terminals in the U.S. when it is completed."
The new terminal will offer a fully-automated rail unloading system with the capacity to distribute nearly 385,000 barrels of ethanol per month with loading service offered 24-hours per day. BlendStar is currently in multi-year negotiations with customers. Once complete, the terminal will be retrofitted to handle other biofuels and liquid products.
Kevin Kaufman, BNSF's Group Vice President Agricultural Marketing added, "We are very excited about this terminal being built on the BNSF Railway. This shows our commitment to shippers to deliver the most efficient solutions for their logistical needs. BlendStar is the perfect partner to bring this strategic project on-line and operational next year."