The Navy Exchange Service Command (NEXCOM) has partnered with Protec Fuel to provide more 85 percent ethanol fuel to flex fuel vehicle (FFV) drivers in Pensacola, Florida.
NEXCOM opened its sixth E85 station on a U.S. Navy base at Naval Air Station Pensacola this week. This facility will provide access to E85 fuel for the Navy's fleet of FFVs as well as the general public.
"We are proud to offer E85 as a preferred choice of energy to drive our country, improve our environment and reduce our country's dependency on petroleum," said Larry Boone, NEXCOM's Automotive Program Manager. "The U. S. Navy is a leader in the use of alternative fuels, including ethanol and biodiesel."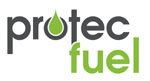 Florida-based Protec Fuel managed the E85 installation and provides the new greener burning fuel offering at the Navy Exchange (NEX). Protec and NEXCOM also opened two other stations together last year in Virginia.
"We are proud to work with the Navy and NEXCOM to offer this American fuel," said Steve Walk, an Executive Director of Protec Fuel. "NEXCOM is providing a cleaner burning option for its customers, the Navy, and Pensacola drivers."
The new Pensacola facility helps the Navy meet the Federal Leadership in Environmental, Energy, and Economic Performance Executive Order under President Obama's direction, setting a goal of reducing petroleum use in the federal fleet.