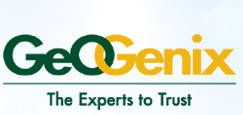 >New Jersey-based GeoGenix, a SunPower Elite dealer, is offering residential solar systems at a reduced price through the "Drive Green for Life" program that was recently announced by Ford and SunPower Corp.
The "Drive Green for Life" program offers buyers of the 2012 Ford Focus Electrica zero-emissions driving experience that allow electric vehicle (EV) drivers to reduce lifetime auto costs and eliminate long-term EV charging costs. The program refers Focus Electric buyers to SunPower Elite Dealers who will install a high-efficiency, 2.5-kW SunPower solar system on their homes for less than $10,000* after state and federal incentives.
"This is an interesting program, because it will help to stimulate further solar market growth, especially here in New Jersey where state incentives are so strong," said Gaurav Naik, principal at GeoGenix. "Eco-conscious consumers now have yet another reason to install a solar system. We hope that this partnership will increase demand for solar installations and expand our client base through Ford referrals."
The 2.5 kilowatt rooftop solar system is comprised of the SunPower® E18 Series solar panels that produce an average of 3,000 kilowatt hours of electricity annually. These high-efficiency solar panels generate approximately 50 percent more electricity than conventional panels and utilize a smaller footprint on the roof. The system was sized to accommodate a customer who drives about 1,000 miles per month.
Learn more about GeoGenix in the Domestic Fuel podcast from March.