To have a profitable business you need to operate safely while producing a high quality product. You can produce a high quality product but if your employees are getting hurt while you're doing this, you're not going to be in business long. So it's important that you engage your employees into your safety program from top to bottom. And that's the topic of Part 3 of the Biorefinery Safety Series.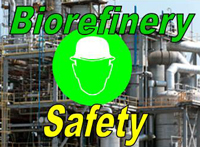 To learn how to get people involved, I reached out to Joe Korpi with the Renewable Energy Group (REG), the largest biodiesel company in the country. Korpi said that many safety programs are struggling to answer that question.
"One of the things we've discovered is that too often the safety program focuses on the what. What happened in the past? What shouldn't have happened in the past? How did we make mistakes in the past? One of the things we've decided to do here at the Renewable Energy Group, and it seems to work very well in all of the different industries that are trying it, instead of focusing on the what, focus on the why," explained Korpi. "Train the employees on why they need to do the things they need to do, and, focusing on what specific actions, or behaviors the employees need to be able to demonstrate so they can do our safety programs correctly."
There are several levels of "accidents" at a biorefinery. The first is the near misses or unsafe acts. These don't actually result in an "accident".  The next level is where someone is hurt a little bit, say a burn. Then you have your recordables and then your reportables where you have to call OHSA within eight hours. Korpi said the best practice is to focus on those unsafe acts or near misses. In this situation, you identify something that could have happened but didn't and focus on ensuring an accident doesn't occur in the future.
Listen to my interview with Joe Korpi here: Biorefinery Safety Series Part 3: How to Engage Your Employees in Safety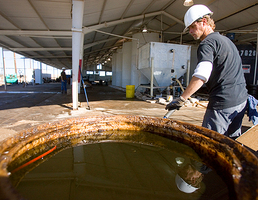 Korpi said that employees need to be educated about three things. First is hazard awareness. Second is continuous improvement and the third thing is employee ownership. At this point, the employee moves beyond the "company's" safety program into the "their safety program".
He also stressed that it is important that all employees take the safety program seriously from the top down. If management isn't engaging in safe practices, than employees will not take safety measures seriously.
So what is his best advice? "My best advice I can give you is to be intentional in your safety program. What I mean by that is for the top level management to clearly make their intentions known by telling everyone in the company what they want to do with safety," concluded Korpi.