A new white paper released by Gold Eagle Co aims to answer questions about ethanol blended gasoline. Gold Eagle sells aftermarket fluids and additives such as STA-BIL Ethanol Performance Improver. "Petroleum Production, Distribution and Discussion of the use of Ethanol Blended Gasoline" answers such questions as, How is gasoline produced? What is ethanol's impact on gasoline? What is phase separation? and more.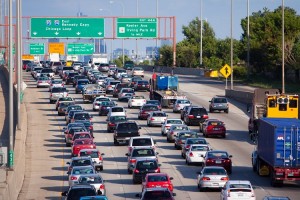 "Through our conversations with our retail customers and consumers, we believe there is a need to educate the general public on the gasoline refinery process because there is much mis-information, particularly when it comes to ethanol-blended gasoline," said Mike Profetto, vice president of Product Engineering at Gold Eagle Co.
"We developed a white paper to shed light on the complexity of gasoline – particularly the refining and distribution process and explain the technical aspects as to why gasoline is designed to meet ASTM specifications. The report also highlights the history of ethanol and governmental requirements for biofuels through 2022 and defines ethanol blend fuel specifications and its use throughout the U.S.," he continued.
In 2010, as estimated 13.23 billion gallons of ethanol were produced in the States. Also in 2010, the Environmental Protection Agency approved the Green Jobs Waiver, allowing the use of E15 in cars and light duty trucks 2001 or newer. However, E15 was not approved for small engines, marine and other specialty engine types.
"We believe that by staying informed about ethanol's functionality and impact on vehicle performance, automotive repair personnel and consumers alike can help ensure they take proper preventative measures to ensure their vehicles continue to operate smoothly," added Profetto.