In our space, Novozymes is best known for their work in developing enzymes for the biofuels industry. However, the company is working in other areas of energy as well. For example, the U.S. Department of Energy (DOE) has selected their carbon capture project as one of 16 technologies chosen for funding. They are partnering with Doosan Power Systems, University of Kentucky, and Pacific Northwest National Laboratory on the three-year, $2 million dollar project of which 80 percent will be funded by the DOE.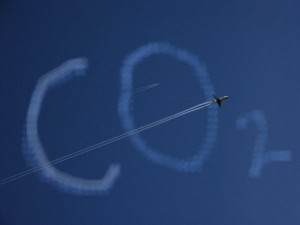 The project is unique because it brings together experts in enzyme technology, power generation, gas separations, and ultrasonic technology development. Together, the group will develop and evaluate the performance of an integrated laboratory system that uses an experimental enzyme, provided by Novozymes, together with ultrasonics in a low temperature process to separate carbon dioxide from flue gas.
"Enzyme technology has enabled many industrial processes to operate with lower energy requirements and better sustainability than can be achieved by conventional approaches, which is also our goal for this project," said Steen Skjold-Jorgensen, Novozymes vice president, research and development. "However, this project is not just about an enzyme. Innovation across disciplines and integration of processes is essential to bring new technologies forward in the CO2 capture field. We are very happy to participate together with our skilled collaborators on the project and appreciate DOE's support in bringing such projects together."
In other recent news, Novozymes has joined Nidus Partners to select and develop early stage technologies. Nidus was launched in September 2010 and uses its partners to help identify market opportunities and than seek out entrepreneurs to develop the technologies to meet the needs. Partners have a right of first offer for the innovations developed through Nidus.
"The investment and participation of Novozymes, a recognized world leader in bioinnovation, is another major milestone for Nidus," stated Vicki Gonzalez, managing partner of Nidus. "This deal further confirms our unique approach in leveraging our partners' strategic market insight to efficiently select and de-risk early-stage energy technologies."