School is in session.
Millions of children across the country have already started or will head back to class after Labor Day weekend. It's a good time to ask the question, How clean is the air your children are breathing on the bus?
With nearly 450,000 school buses transporting more than 24 million students each day and covering more than 4 billion miles, many parents have become concerned about their children's exposure to pollution from diesel exhaust.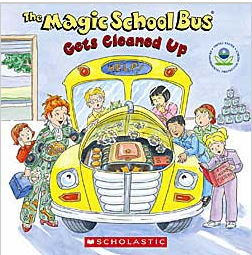 One solution? Biodiesel. Biodiesel blends work in most diesel engines with little to no modifications so they can offer an immediate tool to lower toxic emissions. Today, the EPA's Clean Bus USA program is helping schools convert buses to run with biodiesel.
There are many school districts who are already finding success with using biodiesel blends in their school buses. For instance, Medford New Jersey School District began using B20 back in 1997. Joe Biluck, Director of Operations and Technology says the fuel has performed well even in extremely cold temperatures – those below zero degrees.
"Biodiesel offers the best option to increase our reliance on domestic, renewable fuels while producing significant results in terms of emission reduction," said Biluck. "Biodiesel's primary attraction is its ease of integration coupled with the fact it is a technology that is not capital intensive and can be applied to older units as well as today's vehicles."
So parents, teachers and administrators, steal a lesson from some other schools and begin using cleaner fuels for the health of your children.