I felt like an academic when I read this week's book, "The Powers That Be Global Energy For The Twenty-First Century And Beyond," although author Scott L. Montgomery wanted the book to be "fun." I sported my black geek glasses and curled up in a chair at a local coffee shop and attempted to give off the personae that I'm smart. Although I'm not sure anyone was fooled, I'm definitely smarter about our country's energy options now than I was before I read the book.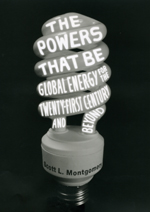 This is an extremely in-depth look at what our energy landscape looks like today. It also reviews where we stand, as a world, with regard to resources and options as well as politics and policies that are driving the future. In addition, it looks at where we are headed.  As I look at our country, I've felt for a long-time that we are "energy illiterate" and need to become better students of energy education. While Montgomery agrees to some degree, he feels the problem lies more in lack of curriculum and the inability for people to learn about energy in a nonpartisan setting.
Montgomery writes, "Energy matters are critical to understand because they are fundamental to our way of life and because they are the subject of endless misconception, misrepresentation, and, as already noted, myth."
Throughout the book, Montgomery takes an approach that many other authors have not and that's the view that he doesn't categorize energy as "dirty or clean" or necessarily "evil versus good."  He explains that fossil fuels help build and transport renewable sources and also reminds us that every type of energy has an impact on the environment. Yes everyone, there is no "renewable" energy source that is developed, produced or transported without a fossil fuel.
So what does the future look like? Montgomery notes that in the future we'll see great, more varied use of electricity. Despite "efforts" at energy efficiency, globally energy use will increase as countries such as China and India come online as well as other developing countries seek to emerge from poverty though tools such as electricity.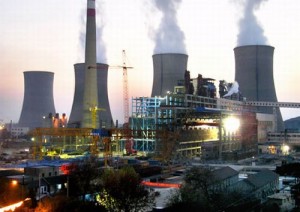 Montgomery believes that our current energy sources: natural gas, coal, nuclear energy, and petroleum will continue to play a vital role in our energy future and their use will even grow over the next few decades. He also believes that all other sources such as solar, wind, geothermal, biofuels, and more will have a role moving forward. However, he does advocate that not all sources will become winners.
He writes, "Today natural gas, uranium, biomass, solar, wind, and geothermal energy all provide power, and millions of diesel, hybrid, and flex-fuel vehicles roam the roads, with all-electric species soon to arrive. Multiplicity has its limit: some technologies will likely cancel out; others may come to be dominant. Yet the grand pattern is clear: no single wonder-source lies in our future, but instead a portfolio of options demanding thoughtful balance. Progress in energy means technological diversity."
Also unlike other authors, Montgomery does not predict the future or lay out how to get there. He does give us 20 things to contemplate as we diversify our energy future and leaves it up to us to follow a path (or three or four). While this was an educational read, it was not easy and is not for someone who wants a quick overview of the energy landscape of yesterday, today or tomorrow. However, this is a good book for the serious energy student and one that should help to craft our thinking.