If you are an advanced biofuels company based in Canada that needs funds, then you might not have to look any further than the NextGen Biofuels Fund. The fund was created by the Government of Canada to support development of advanced biofuels. Currently, Sustainable Development Technology Canada (SDTC) is issuing a Call for Applications.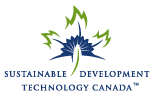 "By helping to create biorefineries, the NextGen Biofuels Fund also aims to add value to renewable fuel production while diversifying the economy in rural and agricultural areas and supporting market and technology transitions in the forestry sector," said SDTC President and CEO Vicky Sharpe. "This will be crucial in helping Canada to transition to a bio-based, sustainable economy."
The NextGen Biofuels Fund is able to support up to 40 percent of eligible project costs and the funds are repayable based on free cash flow over a period of 10 years after the project is completed.
To be eligible, a project must:
• Be a First-of-Kind facility that primarily produces a next-generation renewable fuel at large demonstration-scale.
• Be located in Canada.
• Use feedstocks that are or could be representative of Canadian biomass.
• Have demonstrated its technology at pre-commercial scale.
For more information on how to apply, visit www.sdtc.ca.