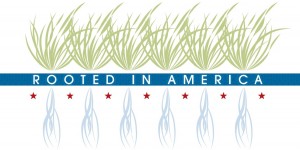 The 2011 American Coalition for Ethanol conference concluded today in Des Moines, Iowa and yesterday the Iowa Renewable Fuels Association (IRFA) was awarded the Legislative Leadership Award. It's presented each year to a policymaker or leader at either the federal or state level for introducing or supporting public policies that promote ethanol.
As the award was being presented, Ron Lamberty, ACE senior vice president said, "ACE is proud to award IRFA with the Legislative Leadership Award. Over the last few years, IRFA has demonstrated extraordinary leadership in support of renewable fuels in Iowa. ACE is pleased with their leadership in the 2011 legislative session to pass Senate File 531, a bill that included E15 incentives, liability protection for retailers and infrastructure grants and will undoubtedly make a difference to Iowa consumers and retailers."
SF 531 contained a number of provisions, including:
  – 3-cent per gallon E15 retailer tax credit
  – Biodiesel production tax credit.
  – Misfueling liability protection for retailers.
  – An enhanced E85 retailer tax credit.
  – An extension of the biodiesel retailer tax credit for blends of B5 and higher.
  – $3 million in annual funding for Iowa's Renewable Fuels Infrastructure Program (which provides grants for installation of blender, E85 and   biodiesel dispensers as well as biodiesel terminal infrastructure).
Monte Shaw, IRFA's executive director added, "It is indeed an honor for IRFA to receive this prestigious award from ACE. Iowa is the leader in ethanol production and the IRFA Board made it a priority for Iowa to become a leader in ethanol policy as well. The passage of SF531 accomplished that goal with its first-in-the-nation E15 incentive for retailers. The real credit goes to the IRFA Board for setting high goals and working hard to achieve them. Further, we would not have been successful without the bipartisan support of the Iowa Legislature and Iowa Governor Terry Branstad."