We're nearing fall farm show time. So where are you going? Here's the results from our latest ZimmPoll. We asked, "Which of these fall farm shows will you attend?" 29% of you said Farm Progress Show, 16% said Husker Harvest Days, 11% said Farm Science Review, 10% said World Dairy Expo, 8% said Sunbelt Ag Expo, 15% said Regional/Local Show and 11% said More than one. The ZimmComm team will be at a number of these shows starting with next week's Farm Progress Show. There's no doubt we'll find some news on biofuels at these events and will bring it to you right here.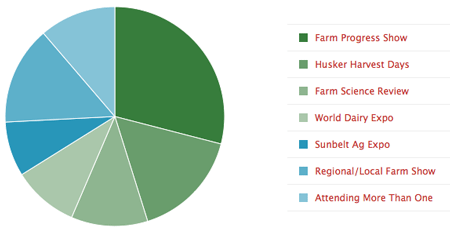 Our new ZimmPoll is now live. We're asking the question, "What is your opinion on ag-related sponsorships of sporting events??" Your input and thoughts would be greatly appreciated. Thanks.
ZimmPoll is sponsored by Rhea+Kaiser, a full-service advertising/public relations agency.