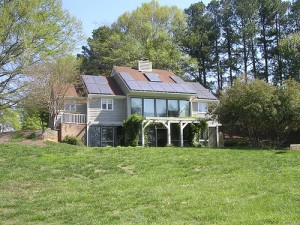 On September 21, 2011, Siemens Industry and North Carolina Solar Center will host Solar Exchange East, a free conference for manufacturers and developers of solar power. The event will be held on the North Carolina State University's campus in Raleigh and will include topics such as the future of solar energy policy, economic development in the South East, trends in smart grid, utility and utility-scale solar projects in the region, the military's use of solar energy, and more.
Panelists include speakers from the N.C. Solar Center's Database for State Incentives for Renewable Energy (DSIRE) program, the North Carolina Sustainable Energy Association, the North Carolina Department of Commerce, FREEDM Center, TUV Rheinland, Henkels and McCoy, Semprius, TechnoSunSolar, Siemens, UL, Inc., FLS Energy, Actus Lend Lease, U.S. Navy Facilities Engineering Command, Sabot 6, and more.
"We're excited to partner with the North Carolina Solar Center, and look forward to a productive day of discussion about the solar industry with information specifically designed for individuals in this part of the country," said Richard Myers, senior director of solar vertical markets for Siemens.
This is the third Solar Exchange event. Past conferences were held in conjunction with the University of California, Los Angeles and Arizona State University. A full agenda will be available in late August. More information and registration can be found at here.