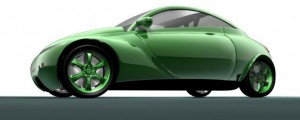 While the big U.S. auto makers have struggled for several years, it has opened up the doors for smaller, independent car companies to compete. One emerging company is Maryland-based Genovation Cars, a designer and builder of plug-in electric vehicles. (PHEV). The company has been awarded a $135,110 product development grant from the Maryland Industrial Partnerships Program (MIPS). The monies will be used to fund validation of the computational fluid dynamics (CFD) models of its PHEV G2 automobile at the Glenn L. Martin Wind Tunnel at the University of Maryland, College Park.
"We are very pleased to have received this grant," said Andrew Saul, Genovation Cars CEO. "Having the University of Maryland's wind tunnel facility and its faculty involved with the G2 project will be a tremendous boost in the development and production of the car."
The grant marks the 48th round of MIPS funding. Products developed with MIP grant funds have generated more than $21.6 billion in revenue and created thousands of jobs. MIPS is an initiative of the Maryland Technology Enterprise Institute at the University of Maryland and provides grants to companies that partner with researchers in Maryland public universities.
Maryland Governor Martin O'Malley added, "Our number one priority is to create jobs in this new economy. The Maryland Industrial Partnerships Program invests in innovation, enabling us to improve our quality of life and create jobs for the next generation of businesses in Maryland."