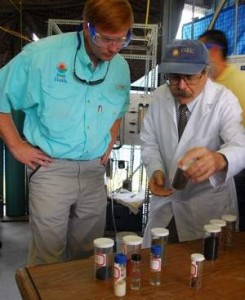 The 2011 Florida Energy Summit has been moved to October 26-28 in Orlando, Florida. The official announcement came today from the Florida Agriculture Commissioner Adam Putnam who made the announcement during a visit to the Florida Solar Energy Center in Cocoa where he learned about the research and development of energy technologies to advanced the production of hydrogen, fuel cell, solar energy and biomass.
"The Florida Energy Summit will advance the expansion of the production of renewable energy in Florida by bringing together leaders in energy development, agriculture production, government, academic research, technology and finance," said Commissioner Putnam. "By taking a more comprehensive look at prospective energy resources, we will gain a better understanding of Florida's energy potential to not only capture, but also capitalize on the rich resources available."
The Florida Energy Summit replaces the Farm to Fuel Summit, and will be hosted by the Florida Department of Agriculture and Consumer Services (DACS). The change in focus came from the 2011 Legislative Session where they transferred the responsibilities of the Florida Energy and Climate Commission to DACS and thus creating the Department's Office of Energy. The new summit will broaden the energy focus from "biofuels" to all forms of renewable energy.
Information about the Florida Energy Summit can be found at www.floridaenergysummit.com.