Many of us have had the opportunity to visit an ethanol or biodiesel plant and have experienced first hand the safety measures a plant has in place to keep its workers, and visitors safe. Yet despite precautions, accidents can still happen. Unfortunately for the biofuels industry, these rare occurrences tend to get major media play while the hundreds of days a plant goes without an accident is never reported.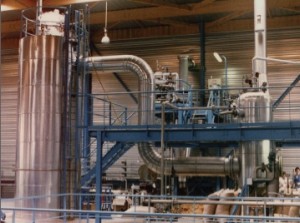 Accidents can happen anytime, anywhere in any type of refinery – whether it be oil, natural gas, ethanol or biodiesel. So it is always good to keep safety top of mind. Therefore, energy.agwired.com is going to launch a four-part series on Biorefinery Plant Safety.  The series will focus on the areas where plants should be especially aware. Part One will focus on eliminating slips, grips and falls. Part Two will focus on interactions with chemicals. Part Three will focus on equipment, while Part Four will focus on everything else.
To help kick off the series, this week's ZimmPoll question, sponsored by RHEA + KAISER asks the question, "What do you think the biggest safety issue is at a biorefinery?" While the series will explore safety, it will also feature real-world examples of accidents or measures biofuel plants have taken that have prevented accidents. So we'd like to hear from you. If you are willing to share your experience with DomesticFuel readers, please email your story to DomesticFuelEditor@hotmail.com.
I'll even throw in a little incentive – one person who contacts me with a story will get a chance to win one of the books I've reviewed on this site, your choice.