A promotion offering 85% ethanol fuel for 85 cents a gallon will celebrate the grand opening of five new E85 pumps in the Little Rock, Arkansas area next week.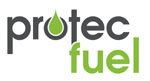 Florida-based Protec Fuel supplies the fuel and conducted installation of Coulson Oil's E85 pumps which are already open to the public. The big celebration will be held on August 10 at the Shell SuperStop in Little Rock, starting at 10:00 am. The event will feature the $.85 fuel promo for flex-fuel vehicles and speakers will include Lt. Governor Mark A. Darr, Energy Office Director Scott Hamilton, and company representatives.
More information about the event is available on-line from Coulson and Protec Fuel.