This has definitely been a summer of solar – both in terms of oppressive heat as well as dozens upon dozens of new solar power systems going online. Recently Public Service Electric and Gas Company (PSE&G) along with the Matrix Group, commissioned a 3 megawatt (MW) solar power project in South Brunswick, New Jersey that is part of PSE&G's Solar 4 All program, aimed at helping the state reach it solar energy goals. The 12,684 crystalline solar panels cover more than 318,000 square feet of roof space and will produce enough power for 500 homes.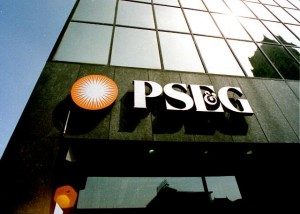 "We have put more than 43 megawatts of solar capacity into service over the last 18 months, and along the way created good jobs, developed the New Jersey solar market in a cost effective way and helped the environment," said Al Matos, PSE&G's Vice President – Renewables and Energy Solutions. "All of this solar power flows into the grid, to provide clean solar energy to all of our electric customers."
Over three years, Solar 4 All will develop 80 solar megawatts, enough to power 13,000 average sized homes in New Jersey. The program is structured so the financial benefits – the value of the solar credits (SRECs), federal tax credits and the sale of the solar energy and capacity– are returned to customers by offsetting the overall cost of the program. In addition the solar now powering the South Brunswick site, Matrix also hosts a 2.8MW solar system in Perth Amboy that went online in January 2011.
Richard F.X. Johnson, Partner of Matrix Renewable Energy Services added, "We are extremely proud of the partnership we've established with PSE&G in New Jersey, where Matrix is committed to energy-efficiency best practices at the more than 10 million square feet of commercial space that we own and manage throughout the state, as well as the buildings owned by clients of our Renewable Energy Services division," stated Johnson. "This solar venture gives us the ability to play a significant role in expanding access to clean energy— an important step toward achieving the state's goal of becoming a recognized leader in the renewable energy arena."