Yards Brewing Co. is now brewing its beer with wind power. The company is one of Pennsylvania's largest breweries and to fulfill its mission of "going green" the company is participating in Washington Gas Energy Services' (WGES) 100% CleanSteps WindPower to Yards program. One reason the company chose wind power to provide renewable energy is because they said it produces no air or water pollution.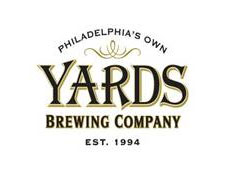 "Our green power purchase just makes sense – it fulfills our business philosophy and falls in line with our community efforts to be more environmentally sustainable," said Yards Owner and Founder Tom Kehoe. The company hopes other Philadelphia businesses will follow suit and also switch to clean power.
For companies who participate in the WGES program, there is no installation of new equipment or wiring needed. Instead, CleanSteps (SM) WindPower customers receive one monthly bill from the local electric utility with WGES charges reflected as a separate line item. In addition, the local utility company continues to deliver electricity (aka wind energy) read meters and respond to any issues such as power outages.
Harry Warren, president of WGES added, "WGES is very excited to be able to help Yards Brewing Co. meet its environmental goal of reducing its carbon footprint. Yards Brewing Co.'s purchase of 100% WGES CleanSteps (SM) WindPower is equivalent to burning approximately 52,000 fewer gallons of gasoline or taking 91 cars off the road for one year."