Earlier this week, the Senate compromised on some ethanol legislation that would eliminate the ethanol blenders tax credit (VEETC) at the end of this month. The agreement also eliminates the ethanol tariff on July 31, 2011, five months ahead of the original expiration date of December 31, 2011. The bipartisan Ethanol Reform and Deficit Reduction Act was submitted by U.S. Senators John Thune (R-SD) and Amy Kobuchar (D-MN) and sought to transition to a more sustainable model of renewable fuel incentives.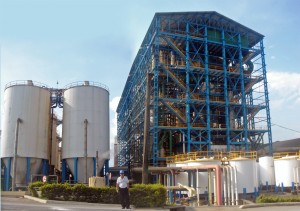 The Brazilian Sugarcane Industry Association (UNICA) was pleased with the news and has been lobbying for several years to eliminate the ethanol tariff. Brazil eliminated its ethanol tariff early last year. Leticia Phillips, UNICA's representative in North America said, "As the world's top producers of ethanol, the U.S. and Brazil should lead by example in creating a free market for clean, renewable energy."
Phillips noted that last month, the U.S. Senate voted to end ethanol subsidies and UNICA looks forward to continue to work with Congressional leaders to accomplish that goal.
"We thank Senator Feinstein for her leadership on this important issue and urge Congress to pass it as soon as possible," continued Phillips. "Ending the 30-year-old tariff on imported ethanol will help lower fuel prices and provide Americans with greater access to clean and affordable renewable fuels like sugarcane ethanol."
She concluded, "Consumers win when businesses have to compete in an open market, because competition produces higher quality products at lower costs. The same principle holds true for renewable fuels. Allowing other alternative fuels like sugarcane ethanol to compete fairly in the U.S. will save Americans money, cut dependence on Middle East oil and improve the environment."
Ironically, earlier this week Bloomberg reported that the Brazilian government is considering lowering the country's ethanol requirement from 25 percent to 18 percent due to several back-to-back reduced sugarcane harvests.