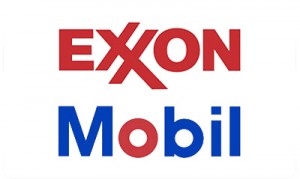 ExxonMobil will soon offer ultra-low sulfur diesel (ULSD) blended with biodiesel for the first time at four rack terminals in Texas. ExxonMobil will offer ULSD with up to a 5 percent biodiesel blend in Irving, Texas and North Houston beginning this summer. They will also also the fuel via third party terminals located in Tyler, Texas and Pasadena, Texas.
According to an article by OPIS, exact details on when the fuel will be sold is not available. However, the company has plans to offer a similar product in other regional markets. Also not confirmed, but the industry believes the move was spurred by the renewable diesel mandates as set by the Renewable Fuel Standard. As use of biodiesel is increasing, investments have also increased to improve biodiesel infrastructure.
"As America's first fully commercialized Advanced Biofuel, the biodiesel industry looks forward to working with ExxonMobil and other petroleum partners to continue to seamlessly improve the infrastructure and grow the domestic diesel fuel pool," said Joe Jobe, CEO of the National Biodiesel Board.