The biofuels industry is making a come-back with several successful IPOs (initial public offering) over the past few months. Today, KiOR announced its initial public offering of 10,000,000 shares of Class A common stock at $15 per share. The company raised nearly $138 million of proceeds from the IPO which occurred on June 24.
Other successful IPO's include the much-awaited IPO of Gevo back in February. The company raised an estimated $123.3 million after setting the share price at $15. In total, the company sold 8.223 million shares. There were concerns as to what level of interest the IPO would generate after Amyris went public last September with less than stellar results. In total, Amyris raised $84.8 million after setting in shares at $16. The company had originally hoped to go out with an offer between $18-$20 a share.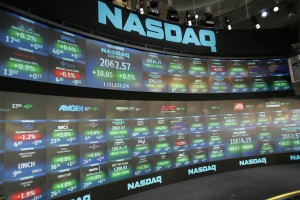 But despite set-backs for the biofuels industry, the real IPO winner so far this year has been Solazyme who raised nearly $227 million – nearly double the money raised by others in the biofuels sector. The per share price was $18, ironically 10 percent higher than company execs predicted several weeks prior to the official IPO.
So why did Solazyme rake in the big bucks while the others merely fared well? While I am by no means a financial guru, I believe part of their success lay in the fact that Solazyme is already making profits by selling bioproducts and biochemicals. Earlier this year, the company launched a cosmetic product that is being sold in Sephora stores nationwide. The other companies, while they have contracts and are producing fuels at smaller scales, are not making profits yet. Therefore, investing in these companies is a bigger gamble.
Another reason why Solazyme's strategy may be effective is that they are able to use their profits from their bioproducts and biochemicals to help fund it algal-biofuels research while companies like Gevo have no products yet. Therefore, Gevo needs to raise funds just to deploy its technology at commercial scale, which it is now doing. They have broken ground on the retrofit of an ethanol plant in Luverne, Minnesota.
With a solid showing on Nasdaq, at least for now, hopefully these second generation biofuels companies are paving the way for more IPOs and more private investment dollars – a much needed element if the industry is to move to commercialization.