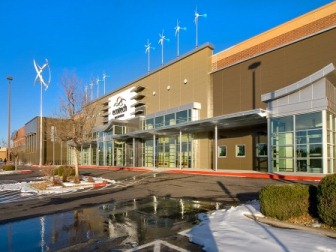 It's global renewable energy week. Today is Global Wind Day and Saturday is world SolarDay, at least for those in North America. To celebrate, the Ecotech Institute, the first and only college whose sole focus in preparing Americans to work in green jobs, is hosting an open house on June 18. Since the school installed a solar energy system in January 2011, the system has generated more than 10,000 kilowatt hours of electricity.
One field of study at the EcoTech Institute is its Solar Energy Technology Program designed to educate students about all things solar energy technology. The program has updated facilities, modern labs and small class sizes – all things the school considers ideal for learning. Since opening, more than 300 students have attended the Aurora, Colorado, based school.
The solar curriculum prepares students for various jobs after graduation including construction, installation and repair of solar energy systems as well as working with architect or engineers as they design and install solar projects. For more information about the open house or to learn more about Ecotech Institute programs, click here.