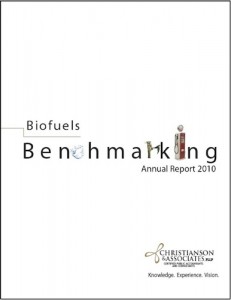 Christianson & Associates, a CPA and consulting firm for the ethanol, biodiesel and renewable energy industry, today released its 2nd Annual Biofuels Benchmarking Report. The report found several key findings: profitably increased for the industry on average 8 cents; equity to asset ratio increased more than 10 percent; and working capital improvements enabled plants to decrease long-term debt by an average of 20 cents per gallon. The report also found that despite higher corn prices in 2010, margin volatility has decreased.
In an interview with John Christianson, Partner, Christianson & Associates, he said that the past two years have been recovery years for the ethanol industry and plant management has focused on strengthening their balance sheets to prepare for future volatility. Christianson also noted that despite higher commodity prices, margin volatility has improved.
"There have been a lot of unique things happening in the industry and one of them is that we've seen a general rise in commodity prices," said Christianson. "But even though there has been a sharp rise in commodity prices, so has the fuels. Oil price has risen which has brought up ethanol prices as well. So even though commodity prices have risen, we've actually had an improved margin ratio and so the margin volatility has been less."
Other factors that have helped to improve margins include co-products such as distillers grains, corn oil and carbon dioxide.
Listen to my full interview with John Christianson here: Biofuels Benchmarking Report Highlights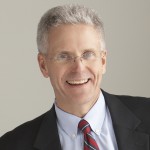 This in-depth report analyzes the operational and financial performance of more than 60 ethanol plants in five major "benchmark" areas: overall ethanol industry analysis, regional ethanol plant analysis, production capacity analysis, plant production efficiency analysis, and balance sheet analysis. This year's financial outlook is much improved and one reason is due to plants improving their risk management while they continue to improve their production efficiencies and energy costs. These two areas will be a focus on Christianson & Associates upcoming 7th Annual Biofuels Financial Conference next week.
As a veteran of the industry I asked John considering the results of the biofuels benchmarking study, what word of advice does he have for the industry to manage risk. "Looking at the operations of an ethanol plant today, one is you have to operate your business within the parameters that you can fundamentally handle the risk, recommended Christianson.
The report is available for free to all benchmarking participants and for a nominal fee for others. You can purchase the report here.