According to a new study released today by the National Biodiesel Board (NBB), the U.S. biodiesel industry will grow to support more than 74,000 jobs throughout the economy by 2015. These jobs will create nearly $4 billion in household income and generate almost $1.6 billion in local, state and federal tax revenues. The study was conducted by Cardno ENTRIX and released in timing with NBB's annual membership meeting being held in Washington, D.C.
"This shows without question that a healthy and thriving biodiesel industry is good for America," said Joe Jobe, CEO of NBB. "Biodiesel isn't just improving our environment and shoring up our energy security, it's creating good-paying jobs in virtually every state in the country."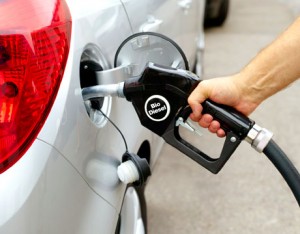 The study also looked at how the industry responded after losing its key tax incentive in 2010, which was retroactively brought back at the end of the year. It discovered the expiration of the tax credit and the resulting 42 percent drop in production caused the loss of nearly 8,900 jobs. Household income also decreased by $485 million and a reduction in real GDP or $879 million.
Fortunately for the industry, this year marks a major turnaround as the Renewable Fuels Standard ramps up with biodiesel considered an advanced biofuel. In January alone, production jumped 69 percent and is continuing to climb.
"Since the EPA designated us as an advanced biofuel last year and Congress reinstated our tax incentive in December, the market has responded with incredible quickness, " said Jobe. "Plants across the country are reopening and ramping up production. This means new jobs in all sorts of sectors – manufacturing, transportation, agriculture, sales. It means plants are hiring, buying supplies and machinery, and circulating money throughout the economy."
Jobe continued, "The numbers also show what happens when those incentives weren't there in 2010. They demonstrate what we've been saying, that biodiesel is still a young industry. We're trying to gain a foothold in a business that is and always has been dominated by fossil fuels, and breaking into that business is extraordinarily difficult."