The ethanol industry is anxious to continue talks about the future of the Volumetric Ethanol Excise Tax Credit (VEETC) and how best to balance the budget while still ensuring the ethanol industry can move forward. Yet while many believe the Senate's defeat of Sen. Coburn's ethanol amendment opens the door for dialogue, others believe today's action does little to move the debate forward.
"Today's debate did little to move the ball forward in encouraging the development of an advanced and cellulosic biofuels industry," said Michael McAdams, president of the Advanced Biofuels Association. "Our nation needs a comprehensive approach that focuses on the future of all biofuels, including advanced drop-in, algae, and cellulosic fuels to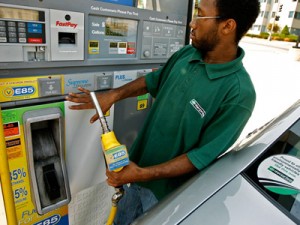 deliver as many gallons to back out foreign oil as quickly as possible. In order to best achieve this goal, Congress must consider policies that are technology, feedstock, and product neutral, and provide long term certainty for the markets. We remain committed to working with Congressional leaders and stakeholder groups to find a common sense approach the benefits all biofuels."
While all groups remain committed to working with federal policymakers on a compromise, Bart Schott, a grower from Kulm, North Dakota and the current president of the National Corn Growers Association noted that should Coburn's policy have been passed, the ethanol industry could have seen production reduced by 38 percent. "This would have significantly impacted an industry that provides and supports more than 400,000 U.S. jobs, many in rural America, during a time of economic uncertainty. The loss in ethanol production could have resulted in the shedding of approximately 112,000 of these jobs, in all sectors of the economy," said Schott.
Schott pointed out that while the ethanol industry remains open to change the oil and gas industry has refused to proactively engage in debates about subsidy reform. He continued by reiterating his organization's support of the Ethanol Reform and Deficit Reduction Act that was introduced yesterday by Sens. John Thune and Amy Klobuchar.
Jeff Broin, chairman and CEO, of POET, the country's largest ethanol producer added that the country must transition away for the tax credit and make a short-term investment that will reap long-term rewards. This should be done through the expansion of flex fuel pumps and flex fuel vehicles.
"Over the years as the tax credit has declined, we have been able to improve our efficiency and stay competitive with gasoline. Now it is time for the ethanol industry to take the next step in competing with oil. That can only happen if ethanol is allowed greater access to the fuel market," concluded Broin.