Senators John Thune (R-SD) and Amy Klobuchar (D-MN) along with a bipartisan group of nine other Senate colleagues have introduced the Ethanol Reform and Deficit Reduction Act. The bill is designed to modify the current Volumetric Ethanol Excise Tax Incentive (VEETC), which is a set tax, to a variable tax incentive tied to the price of oil. To help open up market access for ethanol, the bill would also allocate funds saved through the updated ethanol tax incentive, to be used to expand fueling infrastructure through the vehicle of improved tax policies.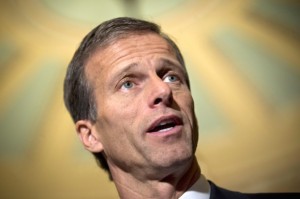 The legislation would generate $2.5 billion by ending the blenders' credit or VEETC on July 1, 2011, and allocate $1 billion to deficit reduction and invest $1.5 billion in a blender pump tax credit, cellulosic biofuel tax incentives, a variable VEETC safety-net, and extension of the Small Ethanol Producer Tax Credit. While the USDA currently has a 10,000 blender pump program, the Ethanol Reform and Deficit Reduction Act also calls for 53,000 blender pumps – a number the ethanol industry feels is necessary to meet the Renewable Fuels Standard requirements.
"The legislation essentially sacrifices the ethanol blenders' credit to catalyze next-generation biofuels and level the playing field with oil with one half of the market access puzzle – blender pumps," said Brian Jennings, executive vice president of the American Coalition for Ethanol. "The other half of the market access puzzle, Flexible Fuel Vehicles (FFVs) will need to be addressed separately. ACE has been working behind the scenes with Republicans, Democrats, and the White House to advance this reform package and we will strongly support its adoption in Congress."
Renewable Fuels Association President and CEO Bob Dinneen added, "This is thoughtful, responsible legislation that addresses the need for sound budget policy with progressive and innovative strategies for creating jobs and ending America's addiction to imported oil. This bipartisan, forward-looking approach stands in stark contrast to other Senate gimmicks that would seek to end America's efforts to replace imported oil with domestically-produced renewable fuels like ethanol. America's entire ethanol industry stands in support of this effort and is proud to work with these Senate leaders to proactively offer responsible reform ideas and seek to see this bill become law through following the proper legislative process."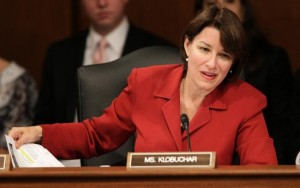 Original cosponsors of the bill include: Senators Grassley, Tom Harkin (D-IA), Mike Johanns (R-NE), Ben Nelson (D-NE), Richard Lugar (R-IN), Tim Johnson (D-SD), John Hoeven (R-ND), Al Franken (D-MN), and Jerry Moran (R-KS).
"Sens. Thune and Klobuchar are proposing a fiscally-responsible bill that reforms ethanol tax policy in a manner that creates U.S. jobs, gives American motorists a choice at the pump, reduces our nation's dependence on foreign oil and encourages the development of ethanol from next-generation feedstocks, such as cellulosic biomass," concluded Growth Energy CEO Tom Buis. We urge the Congress to take up and pass this bipartisan bill. Ultimately, what the Thune-Klobuchar legislation does is provide both near- and long-term solutions to higher gas prices and the unwanted influence of OPEC on our economy."