You hear a lot about the role biofuels could take in the aviation sector. Just a few weeks ago, the U.S. Air Force successfully tested renewable jet fuel in several of their fighter planes. Biojet fuel is poised to become a big player for the U.S. military which is the largest user of fuel in the country. But what might be holding biojetfuel back on a commercial aviation scale? No ASTM International Committee on Petroleum and Lubricant approvals.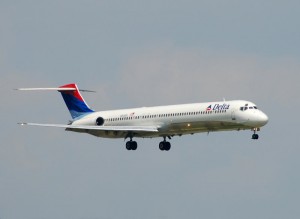 ASTM develops standards related to oil products. You hear much ado about the biodiesel industry producing ASTM standard biodiesel but we haven't heard much on this issue in terms of aviation. This week, ASTM announced a provisional approval for a new specification for hydroprocessed renewable jet fuel.
"This is a significant step toward a new era of greener and more energy-independent air travel," said US FAA Administrator Randy Babbit. "We anticipate publication of a standard in the next few weeks will open the door for production of commercial aviation biofuels that can be used without changing aircraft systems or airport fueling infrastructure."
To help move along the approval process, the Commercial Aviation Alternative Fuel Initiative conducted thorough research and testing. Once the standard is officially approved, biojet fuels with up to a 50 percent blend can be used. Feedstocks currently in the running – camelina, jatropha and algae.