The latest Ethanol Safety Seminar is coming to Portland and will be held on June 15, 2011 at the Portland Community College, Science and Technology Building. The seminar is hosted by the Renewable Fuels Association and the Columbia-Willamette Clean Cities Coalition. There will be two FREE sessions – the first will be from 9:00 am – 2:00 pm and the second will be from 5:30 pm – 10:00 pm. The seminar is targeted to first responders, hazmat teams, safety managers and local emergency planning committees but is also open to the general public. Click here to register.  Attendees will learn about proper training techniques to deploy in case of en ethanol-related emergency.
"Ethanol in our region is now as common as gasoline as it is blended with almost all the gasoline sold. It brings with it many benefits from decreased contaminates, greenhouse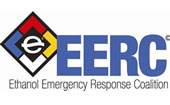 gas emissions and health concerns when compared to petroleum," said Rick Wallace, Coordinator of the Columbia-Willamette Clean Cities Coalition. "Ethanol also has unique properties that first responders need to be aware of so they are well prepared for ethanol related emergencies. This is the perfect chance to get up to speed and it's the right price, Free!"
Those attending the seminar will gain full ethanol emergency response training that they can immediately use in the field as well as share with other first response teams. A majority of this training is based on the Complete Training Guide to Ethanol Emergency Response, a training package created by the Ethanol Emergency Response Coalition (EERC). Certificates of participation will be distributed to those who complete the full course. Firefighters will be able use the training class towards their annual maintenance requirements, and Portland Community College will be offering CEUs. The seminar will also qualify for one hour for continuing education credits under Miscellaneous EMS Educational Topics.
"With ethanol safety still fresh in the minds of many in Portland, this seminar will provide first responders, hazmat teams and emergency personnel with the critical information they need to quickly and effectively respond to potential incidents involving ethanol," concluded Robert White, RFA Director of Market Development. "Safety is everyone's top priority."