The American Coalition for Ethanol (ACE) is inviting the candidates for the 2012 Presidential Election to participate in an energy policy forum in Des Moines, Iowa on Wednesday, August 24, 2011. As part of the open invitation, ACE sent an open letter detailing the ethanol industry's position on the ethanol tax incentive (VEETC).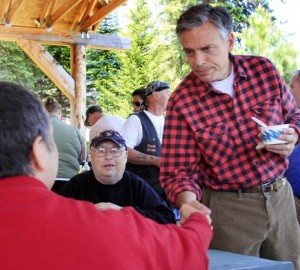 Last month, former Minnesota Governor Pawlenty called for the phase out of ethanol subsides. He made this announcement during his first official campaign stop, Des Moines, Iowa. Then earlier this week, former Utah Governor Jon Huntsman announced he would bypass the Iowa caucuses due to his stance on biofuels and agricultural subsidies – he wants them to disappear.
Brian Jennings, executive vice president of ACE, said this forum is a way for supporters of ethanol to learn more about candidates' positions on ethanol. The forum will also serve as a means for the presidential candidates to learn more about ethanol.
"With ethanol already becoming a hot topic on the campaign trail, we want the candidates to recognize how ethanol will help make the U.S. more energy secure and that we've been proactively working in Congress to reform the ethanol tax incentive," said Jennings. "We are willing to responsibly reform and reduce the cost of the ethanol tax incentive. However, ACE does not believe budget cuts should just discriminate against American ethanol, while the taxpayer is still footing the bill for hundreds of billions of subsidies for the oil industry."
ACE's energy policy forum will take place during their 24th annual ethanol conference taking place in Des Moines, Iowa starting on Tuesday, August 23rd.