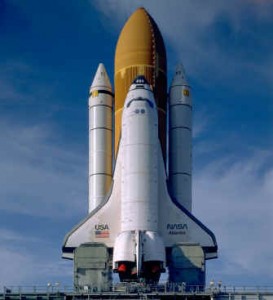 Biodiesel is going to outer space. Well, not exactly but the jatropha plant will be part of the shuttle Atlantis' last mission to space launching this July. Assistant Professor Wagner Vendrame, who works in the department of horticulture at the University of Florida's research center in Homestead, Florida will send the experiment to look at the effect of low gravity on the growth of the jatropha cells, a plant being researched for its viability to make biodiesel.
According to an article in The Gainsville Sun, Vendrame has sent similar experiments on previous shuttle flights. Vendrame hopes the experiments will result in the activation of dormant genes that could lead to increased oil content in the plant or bring out other factors that will improve biofuel production.
There are dozens of projects worldwide involving jatropha. Today, jatropha-based biodiesel has been successfully used in renewable jet fuel blends. However, it is still not grown in any significant quantities in the United States.
Many believe jatropha will be a good feedstock for biodiesel because it has a high oil content compared to other crops. Vendrame also hopes that his research can help make jatropha a viable alternative crop for Florida citrus growers who have faced setbacks due to disease.