Minnesota and Wisconsin are in a battle to claim bragging rights as the best biofuel retailer. Two fuel retailers – one in Minnesota and one across the border in Wisconsin – have renewed a friendly rivalry to determine which station can sell more E85 during a promotion on Thursday, June 2, 2011 from 4-6 pm. This will be the second time the two stations on opposite sides of the St. Croix River battle it out for biofuel bragging rights.
The participating stations include Freedom Valu station at 1535 Beam Avenue in Maplewood, Minn. and the Bob & Steve's BP station at 101 Aspen Drive in Somerset, Wisc. Both will discount E85 by 85 cents per gallon during the two-hour "E85 Border Battle" promotion. Wisconsin won the first contest by a slim margin last year.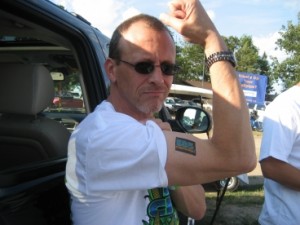 Last year even state mascots were involved with Goldy Gopher cheering on customers in Minnesota and "Alice in Dairyland" promoting E85 in Wisconsin. They are expected to renew the rivalry again this year.
There will be a 30 gallon limit per customer during the E85 Border Battle promotion and customers should know that E85 is only intended for use in flex-fuel vehicles. Not sure if you own an FFV? There will be ethanol enthusiasts on hand to answer this question and any others you may have.
The event is being organized by the American Lung Association chapters in Minnesota and Wisconsin, which recognizes cleaner-burning E85 as a "Clean Air Choice™" fuel. Other supporters include the Wisconsin Corn Growers Association, Minnesota Corn Growers Association, Bob & Steve's BP Amoco Shops, Erickson Oil and the Minnesota and Wisconsin Clean Air Choice Teams. For more information, see www.CleanAirChoice.org.