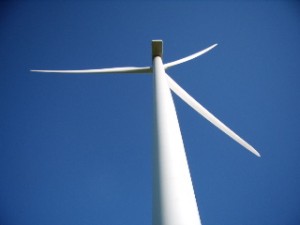 Vaisala has released the new WTS Wind Management System that has been specifically engineered for wind resource assessment, power curve measurement and monitoring of wind farms. The system was designed to help wind farm managers better understand and manage the impact of weather on operations. Vaisala wind sensors can be found at the National Weather Service's Automated Surface Observing System (ASOS) sites and most airport Automated Weather Observing System (AWOS) sites.
"With alternate energy sources being the need of the hour, the Wind Energy industry is receiving billions of dollars worth of investments globally. For its success, it requires economical investment grade equipment that provides accurate and reliable measurements," said Richard Pyle, segment director, Weather Critical Energy for Vaisala. "Combining several decades of experience in weather observation, and working closely with the wind energy industry, Vaisala has designed affordable world class systems that maximize certainty and minimize risk and long term costs for investors, developers, and operators."
There are five different configurations within the wind measurement system. They include a cold climate option and an option that employs sensors designed to last more than 20 years and are largely maintenance free. In addition, each system includes a combination of sensors that provide accuracy and quality, a data logging system, power supply and tower. The wind measurement system is now available globally and customers can choose either a lease or purchase option.