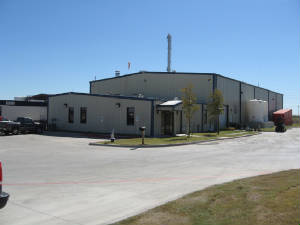 After closing a $500,000 round of funding, EQM Technologies & Energy has put its biodiesel plant in Cleburne, TX back into production. The funds were part of a larger $3 million private placement of 10 percent subordinated convertible notes.
"The start up of our Cleburne, Texas plant has gone smoothly and as planned, and the capital raised from our private placement has been vital to these efforts," said Jack Greber, CEO of EQM. "Production and sales have met our forecasts, and customer interest and demand have been strong."
The notes bear interest at a rate of 10% per annum, are due and payable on the third anniversary of their issuance and are convertible into shares of EQM's common stock at an initial conversion price of $0.40 per share (subject to adjustment). EQM may call the notes at any time after the first anniversary of their issuance if EQM's common stock has traded at an average price per share above two times the conversion price for 60 consecutive days.