ICM has announced the company has filed for a non-provisional patent application with the U.S. Patent and Trademark Office (USPTO) and an international patent application under the Patent Cooperation Treaty (PCT) with the U.S. as receiving office. The patent will cover ICM's newest development to its Advanced Oil System, a corn oil extraction technology. Also filed was a petition to request participation in the USPTO's "Green Technology Pilot Program" that encourages accelerated examination and issuance for "green" technologies.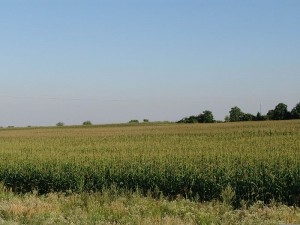 ICM says their Advanced Oil System solves some of the current yield issues with corn oil extraction technologies due to emulsification, an industry wide challenge to achieving consistent high oil recovery rates. The company's improved technology delivers a much higher conversion rate than currently possible with first-gen technologies. The Advanced Oil System consists of separate skid mounted units that can be installed at plants without oil extraction technology, or as an add-on to plants that already have invested in ICM's first generation corn oil extraction equipment. They are deploying their first commercial Advanced Oil System at an ICM-designed 110 MGY ethanol plant. The system was commissioned last week and in operation.
Chris Mitchell, Executive Vice-President of ICM said, "We have focused our efforts on developing solutions that deliver quick payback and ongoing value-added co-product streams to the renewable energy industry. We believe our competitive advantage comes from providing our customers with a competitive advantage of their own—the highest-yielding and most reliable oil separation technology available."
The Advanced Oil System design and method falls outside of all patent claims of GreenShift Corporation's patent, according to Brian Burris, general counsel for ICM. "Our patent pending system does not separate oil directly from the concentrated thin stillage. ICM's system implements special processing to release oil from an emulsion concentrate, which results in a higher recovery of corn oil from the ethanol process." ICM now has two differentiated solutions that allow the operator to control the quantity of oil removed from the process: the Tricanter Oil Separation System and the Advanced Oil System.