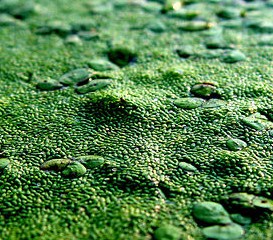 OriginOil, Inc. and its French partner Ennesys have confirmed they are working with various institutions to develop two separate large-scale algae projects. Global 500 Multinational Bouygues Construction has engaged Ennesys to study the integration of waste water algae production in two building projects in the Greater Paris region both at the scale of a million square feet (80,000 m2 and 150,000 m2). The algae produced will be converted to fuel, electricity and industrial chemicals. The project, in part, was spurred by France's RT 2020 sustainable energy law that calls for all major buildings to have a positive energy balance by the year 2020.
"Europe and France have made unconditional sustainability commitments, and this is driving fast-moving commercial algae projects for us in France," said Riggs Eckelberry, OriginOil CEO. "We are committed to supplying our technology, know how and integrated supplier network to help Ennesys get these projects up and running quickly."
The second project will focus on marine fuel applications. ITSASOA is collaborating with Ennesys on a plan to absorb agricultural runoff using algae that will then converted to fuel for fishing vessels. ITSASOA is an advanced biofuels program financed by the Ministry of Agriculture and Fisheries and the European Union.
"Algae in France has taken off with the new eco-building law that forces large developers to innovate without delay on their new projects," added Pierre Tauzinat, Ennesys president. "Due to its many benefits, algae is more productive than solar panels, and will generate continuing jobs here in France. That's a huge benefit over solar, which is often manufactured in other countries and generates few jobs once installed."