I am not surprised by the results of our latest ZimmPoll. The question was, "Do you believe in man made climate change?" If this doesn't show a divided viewpoint then I don't know what does. We just wanted a simple yes/no without trying to get into arguments over what science is better than another. Fifty two percent said yes and forty eight percent said no. This also attracted one of the highest numbers of responses to a ZimmPoll. So, I just wonder why there seems to be such a big push to create legislation and regulations when there is so much disagreement on the issue. What do you think?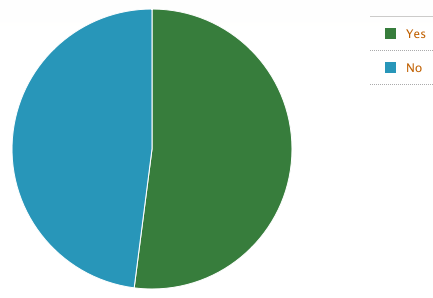 Our next ZimmPoll is now live and asks the question, "How many apps on your smartphone?" They don't have to be "ag" apps, just any apps. I can tell you I've got more than 90 on my iPhone but I'm doubting I'm normal.
Feel free to post a comment on either the results of our last poll or on the new one. What smartphone apps are your favorites and why. Thank you for participating.
And if you have any questions you want to suggest for future ZimmPolls please let us know.
ZimmPoll is sponsored by Rhea+Kaiser, a full-service advertising/public relations agency.