Royal DSM used the 2011 BIO World Congress as a platform to announcement several new initiatives. Yesterday, DSM CEO Ferke Sijbesma received the George Washington Carver Award for Innovation in Industrial Biotechnology. In addition, the company was part of a funding round for Verdezyne. The latest news is that they have announced a partnership with French company Roquette Frères to build a commercial scale plant in Cassano Spinola, Italy for the production of bio-based succinic acid sourcing local biomass as their feedstocks. The bio-based chemical alternative can be used in a broad range of applications including packaging and footwear. The plant is expected to be online in the second half of 2012.
Succinic acid is a chemical building block used in the manufacture of polymers, resins, food and pharmaceuticals among other products. Bio-based succinic acid, a renewable and versatile chemical building block, is an alternative to petroleum-derived chemical building blocks such as adipic acid and 1.4-butanediol. DSM is able to produce the biochemical at a lower cost than the conventional fossil-fuel based chemical giving it an economic advantage in the marketplace.
Rob van Leen, Chief Innovation Officer of DSM, said, "The time is right to capitalize on the tremendous progress we have made together with Roquette in the last two years. Our proprietary yeast-based fermentation process not only allows cost effective production; it also eliminates salt waste and other by-products and thus improves the overall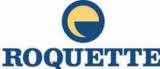 eco-footprint of end-products. This bio-based chemical building block is a substitute for various fossil feedstock derived monomers and proves that the bio-based economy is no longer a distant prospect."
This announcement is the next in a series since the partnership began in 2008. In 2010 DSM and Roquette opened a demonstration plant in Lestrem (France), which has been running at full capacity. The two companies have also announced their intention to establish a joint venture, which will be carrying out business under the name Reverdia).
"We are very encouraged with the development efforts in several new applications and are receiving favorable feedback from customers who have sampled ton quantities from our demonstration plant in Lestrem. The new plant in Italy will allow customers in Europe, North America and Asia to make larger volume commitments to their customers," added Jean-Bernard Leleu, Deputy CEO and RID Director of Roquette.
To view photos from the 2011 BIO World Congress visit my flickr photo album.