BP Alternative Energy Ventures and DSM Venturing B.V. have both invested in renewable fuel and chemical company Verdezyne. The two companies were part of a funding round that also included additional monies from existing investors OVP Venture Partners and Monitor Ventures. The announcement was made today during the BIO World Congress underway in Toronto.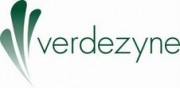 "We are thrilled to have these two industry leaders validate Verdezyne's technology and its business strategy by taking a stake in the company," said E. William Radany, Verdezyne's CEO and president. "This new funding, along with the support from existing investors, will enable the company to execute on its goal of creating and deploying first-in-class engineered yeast strains that efficiently produce biobased fuels and platform chemicals."
According to Verdezyne, they have significantly advanced its robust yeast production platform for their ethanol and adipic acid processes. The additional financing will allow the company to continue to build its yeast metabolic engineering capabilities to produce a pipeline of renewable transportation fuels and platform chemicals.
DSM VP of Biobased Chemicals and Fuels, James Lademarco, added, "Over the past year, we have been impressed with Verdezyne's progress in its yeast platform for both fuels and biobased chemicals. We see this investment as strategic given the complementary activities to our own portfolio within Biobased Products and Services."
You can view photos of the 2011 BIO World Congress in my flickr photo album.