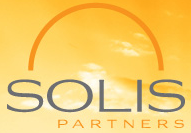 Builder of solar power systems Solis Partners, will put in a rooftop solar array able to generate 1.2 megawatts (MW) of electricity for Shore Point Distributing Company, Inc.'s corporate headquarters and central distribution location in Freehold, N.J.
This Solis press release says the array on top of Shore Point's 267,000-square-foot facility will offset approximately 75 percent of the building's annual electric load:
"We are proud to be actively improving the environment while maintaining our reputation as one of New Jersey's premier distribution companies," said Rick Lonardo, vice president of operations at Shore Point. "This project will help us continue to provide the freshest and best quality beer while strengthening our commitment to the environment, our suppliers and our customers."
Designed, engineered and constructed by Manasquan, N.J.-based Solis Partners, the solar array will consist of Solyndra™ PV panels that are designed to optimize solar electricity production on commercial rooftops. The system will consist of 5,732 panels that will generate approximately 1,380,600 kilowatt hours of electricity and eliminate more than 1,891,000 pounds of CO2 emissions annually.
"We're delighted to be working with Shore Point." said Jamie Hahn, managing director of Solis Partners. "As one of the leaders in the New Jersey beverage distribution industry, Shore Point's solar initiative is sure to lead the way for companies that are interested in going solar. Their system will provide clean, low cost energy for up to 25 years, serving as a hedge against electricity rate increases."
The system is to be completed this June. This follows Solis' project I told you about back in March where the company put in a 921-kilowatt rooftop solar array for New Jersey's Public Service Electric and Gas Company (PSE&G).