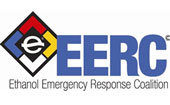 Two FREE Ethanol Safety Seminars are heading to Texas and targeted to first responders, hazmat teams, safety managers and local emergency planning committees. Hosted by the Renewable Fuels Association (RFA), the first seminar will be located in Houston, TX on May 2nd in partnership with the Houston-Galveston Clean Cities Coalition. The second seminar will be hosted on May 3rd in Beaumont, TX in partnership with the South East Texas Clean Cities Coalition. In an effort to accommodate the large number of people who have responded, each location will host two sessions: one from 9:00 am-2:00 pm CST and another from 5:30 pm – 10:00 pm CST. The public is also welcome to attend.
"First responders need to feel secure in ethanol emergency situations so the public can feel secure. Let's be prepared to respond to any incident efficiently and effectively by providing ethanol fire safety training information to our communities. Ethanol is a safe and environmentally friendly fuel alternative to foreign petroleum," said Kelli Angelone of the Houston-Galveston Clean Cities.
Safety has been and continues to be a top priority for the ethanol industry. Therefore, to ensure those responsible for safety in their communities, the seminars are designed to help them be prepared and trained for responding to any ethanol related emergency. A majority of this training is based on the Complete Training Guide to Ethanol Emergency Response, a training package created by the Ethanol Emergency Response Coalition (EERC) that has been distributed throughout the U.S. and to several countries worldwide. Following the completion of the Ethanol Safety Seminar, Texas Engineering Extension Service (TEEX) Certificates will be distributed for training hours.

The Ethanol Safety Seminars focus on numerous important areas of ethanol safety including an introduction to ethanol and ethanol blended fuels, chemical and physical characteristics of ethanol and hydrocarbon fuels, transportation of ethanol blended fuels, storage and dispensing locations, firefighting foam principles and ethanol, ethanol blended fuel emergencies, and incidents at tank farm, and bulk storage locations.
"Ethanol use continues to increase in production and transportation year after year," said Robert White, RFA Market Development Director. "First responders need to be familiar with the fuel and know how to effectively respond to an ethanol related incident. This program details the response information that is essential to these emergency situations. We are happy to provide this type of information to those that dedicate their lives to protect their communities."
For more information and to register, visit www.rfa.traincaster.com.