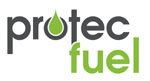 Protec Fuel is celebrating the opening of two new E85 stations in South Florida this week, one in Delray Beach and one in Cooper City.
"We are very pleased that our Gold Coast region will now have an additional two service stations featuring E85 alternative fuel. Reliance on domestic fuel rather than foreign fuel is one of our primary objectives," said Christine Heshmati, Coordinator of the Florida Gold Coast Clean Cities Coalition.
The Sunoco station in Delray Beach will hold a ribbon cutting and press event beginning at 10:30 am with representatives from the Delray Beach Chamber of Commerce, local government, Protec Fuel, the Renewable Fuels Association and the Gold Coast Clean Cities Coalition. Following that, the station will feature a promotion offering E85 for Flexible Fuel Vehicles (FFVs) for 85 cents less than regular unleaded from 11 a.m. until 1 p.m. The Shell facility in Cooper City will have a press event at 3:30 pm with local dignitaries and company representatives and offer discount fuel for FFVs from 4 p.m. until 6 p.m.
"The owners of both stations are true entrepreneurs in their field, being the first to supply E85 to the public in both cities," said Protec Fuel's Managing Member, Todd Garner. "Florida has hundreds of thousands of flex-fuel drivers looking for choices with near record gas prices, and now thanks to Jesse Sims and Matthew Bernstein, they will have more," added Robert White, Director of Market Development for the Renewable Fuels Association.
The blend of 85 percent ethanol and 15 percent gasoline can be used in over 9 million flexible fuel vehicles (FFVs) across the U.S.