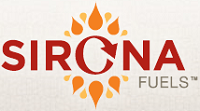 A San Francisco Bay Area biodiesel producer will offer its locally produced green fuel starting this Friday, April 22, Earth Day.
Sirona Fuels says the biodiesel will save consumers more than 25 cents a gallon compared to petroleum diesel, and local businesses that recycle their used cooking oil with Sirona Fuels, 20 percent of the sale price biodiesel goes to The Sirona Cares Foundation, which supports local education programs:
"With diesel prices at an all-time high, consumers and businesses are being crippled," said Paul Lacourciere, CEO of Sirona Fuels and 20 year veteran of the energy industry. "Used cooking oil is considered a waste stream by many in the restaurant industry and as a local fuel producer we recognize its potential value through its conversion to ultra low-carbon fuel. We pass the saving on to consumers and businesses alike, enabling businesses to lower operating costs and create more local jobs while improving the environment."
It is estimated that there are 10 million gallons of used cooking oil produced each year in the Bay Area, but less than 10% of that oil goes to the production of sustainable biofuels. Even those who do sell their oil for biodiesel production sell most of it to producers outside of the Bay Area or out of state. The vast majority of the cooking oil that goes into production at the Blue Sky refinery is collected in the Bay Area.